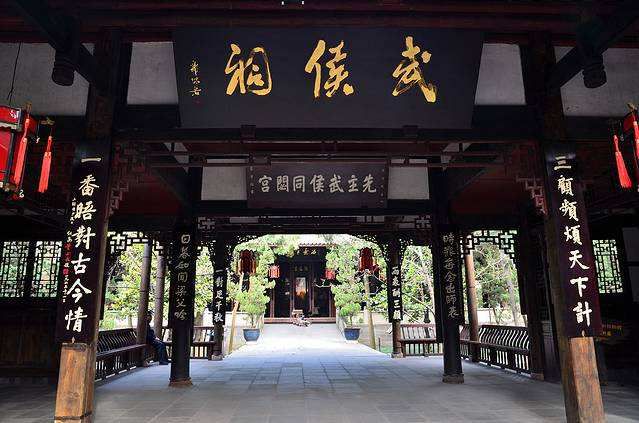 Morning: Wuhou Temple, Jinli street, Dufu's Thatched Cottage
Early in the morning leave for Wuhou Temple, a shrine to memorize Zhugeliang, the premier of Shu Kingdom during China's Three Kingdoms period. Then visit Jinli street, a street features west Sichuan province custom. After that visit Dufu's Thatched Cottage, the original residential house of Dufu, one of the most famous poets during China's Tang Dynasty. Go to a local Sichuan restaurant to have a taste of Sichuan snacks(lunch exclude).
Afternoon: Qingyang Temple and Yongling Museum
After lunch, have a good rest .To visitQingyang temple ,the largest and oldest Daoist temple in Chengdu.And to visit Yongling Museum , the brilliant civilization of Ancient Shu 3000 years ago,end the happy tour after the visit.
During the evening, you are strongly recommended to watch the show of Sichuan Opera and you can appreciate the unique skills of local arts such as puppet show, hand shadow playing ,face changing,etc. You can contact us for tickets with the best price.Before the show, you can have your dinner at the restaurant in Chunxi Road(downtownof Chengdu) or Jinli Street.
Price Includes
Tour bus,entrance tickets ofWuhou Temple,Dufu's Thatched Cottage, Qingyang Temple,Yongling Museum and Chinese speaking tour guide