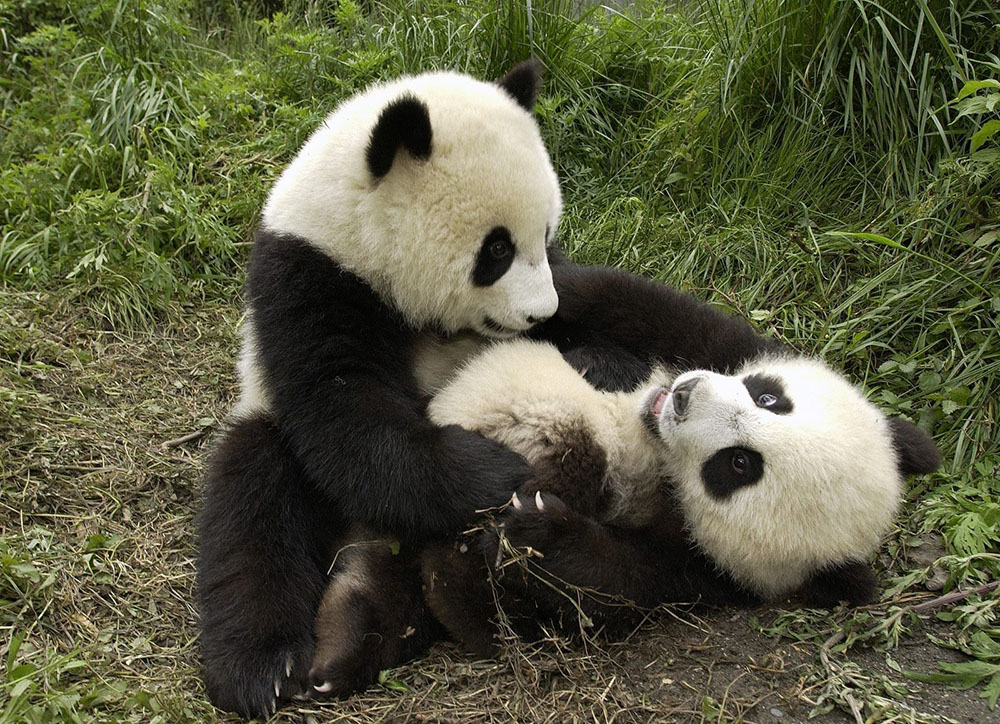 In the morning, meet your guide at hotel lobby and drive out of downtown Chengdu to the world famous
Giant Panda Breeding and Research Center
. As you spend the morning exploring this panda wonderland, your experienced guide will take you on the quieter paths, while providing insightful facts about giant pandas.Located on a gentle hill, Chengdu Panda Center is nestled in a lush garden setting with bamboo forests, its own swan lake, and magnificent trees.
As you begin your tour, you will see the center's more sedate adult pandas, but your walk takes you to the "teenage" juvenile panda enclosure, where five or more three year old live in a large open enclosure, making for wonderful photographs.
At the top of the hill, the panda nursery and kindergarten house the most adorable baby pandas. You might see them drinking milk or eating bamboo, rolling around on the grass, or occasionally fighting. Depending on the weather, they could be climbing trees or snoozing under them. Unpredictable, but always entertaining!.