Sculptors from Home, Abroad Visit Chengdu
Thirty-eight sculptors from Chengdu's sister cities across the globe, and China's Hong Kong and Macao special administrative regions are now on an art tour in the city. The week-long program, starting from April 22, will last till April 28.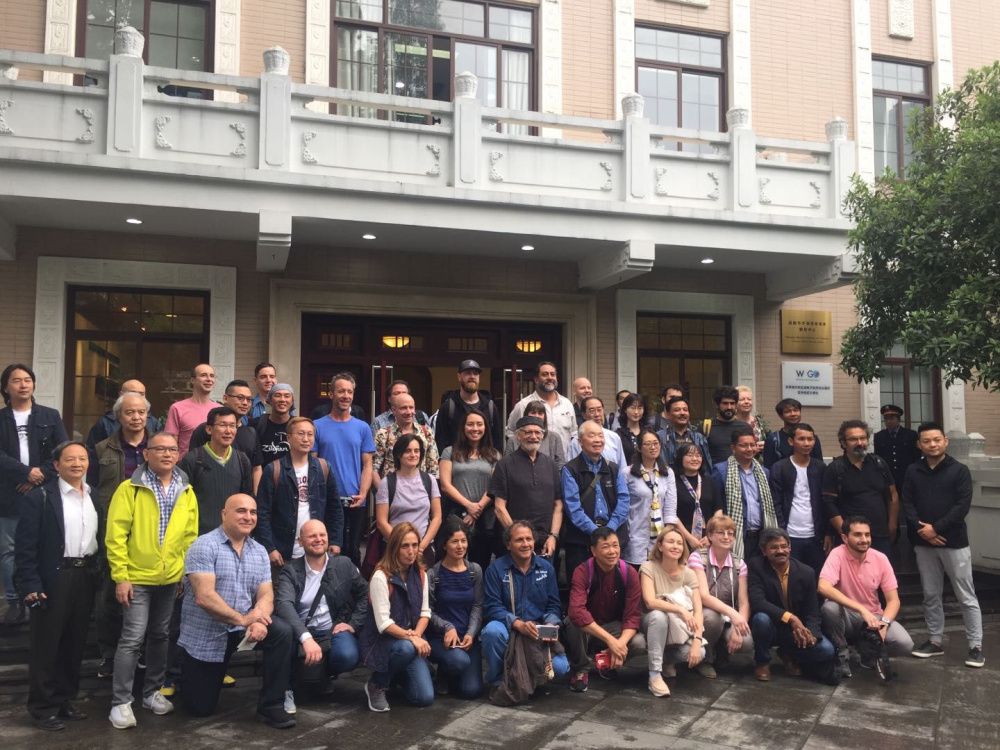 The artists are from 25 countries and regions, including the United States, Russia, France and Singapore. And their art genres range from modernism to classicism.
On April 24, the sculptors were briefed by a designer from the Sichuan Provincial Architecture Design and Research on the general design and ongoing construction of Chengdu's Tianfu Greenway. Expected to be the longest of its kind in China, the greenway will stretch 16,930 kilometers upon completion. In the following days during their stay in the city, the artists will visit the Sichuan Conservatory of Music, Chengdu Museum and Jianchuan Museum Cluster, etc, and communicate with their counterparts in the city.